Sprague Resources, South Portland, ME, Tank 3
Picktricity partnered with Sprague Resources to install the world's first thin-film solar system on an above-ground storage tank. The solar panels applied to Sprague's South Portland, Maine, Terminal are significantly more flexible and lighter in weight than traditional panels and unique in that they can be directly applied to flat surfaces. See a video detailing the system's installation or take a look at the real time generation.
Morgan Development, Salem, NH
The 90,000 square foot storage facility in Salem, New Hampshire, provided an ideal location for a solar installation. Picktricity was able to offer the customer an opportunity to realize this potential by using flexible, thin-film technology. View the video of the new 317 kW installation.
Morgan Storage, Manchester, NH
Located in the heart of the Manchester Historic District, this beautiful old mill building is now producing close to 160 MWh of clean energy every year. The panels are low profile and nearly invisible from street level, preserving the historic façade that makes the building so unique. View the video.
Mayer Power Products, Essex, MA
Utilizing flexible thin-film technology our engineers were able to overcome the structural issues that initially had prevented this client from taking advantage of the monetary and environmental benefits of a solar system. Now they can enjoy lower energy costs along with renewable and tax incentives. See the video.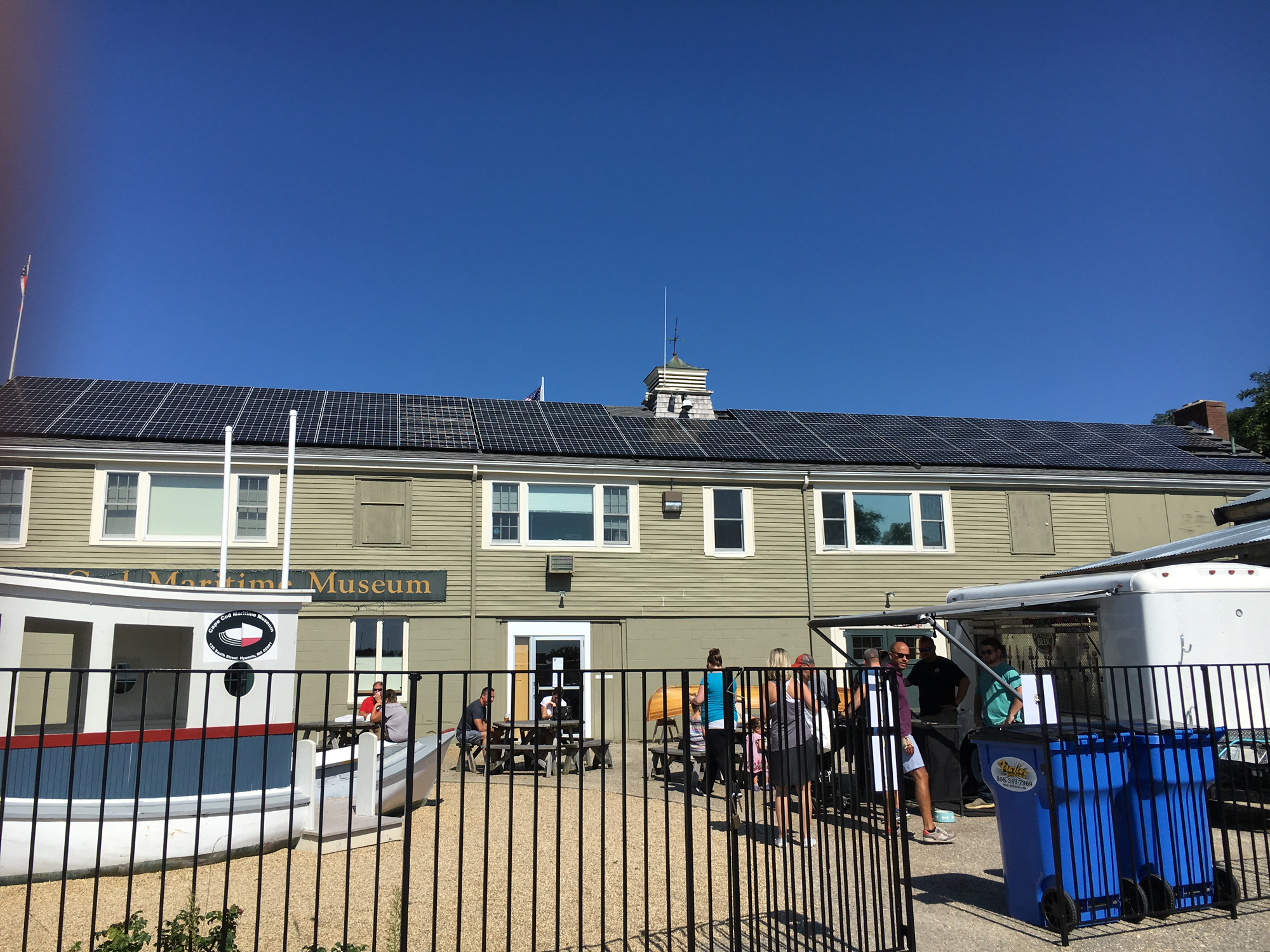 Cape Cod Maritime Museum, Hyannis, MA
Solar energy can provide many benefits but also unique challenges for nonprofits, like the Cape Cod Maritime Museum. Picktricity has a strong background in navigating the financing options and securing the best arrangement for the client.